So far I have decided to do 3 things in 2007:
-Buy a mac laptop for design
-Buy that airbrush gun i been wanting for roughy 10 years
-Go to overseas (people have recommended spain and london i will figure it out soon)
outside of establishing a place of residence this is what i want out of 07.
today i went to the brooklyn musuem and found two new amazing artists to inspire me, first up is Ron Mueck, a sculptor who does these huge hyper realistic sculptures made of fiberglass resin. pictures dont do this guys work any justice you have to see it in person but here are a few jpegs of some things i saw.
The guy in the corner thing is actually like 10 ft tall, and the sleeping head thing is like 6 ft long.
the next artist who i found by accident was Kehinde Wiley here is some of his stuff: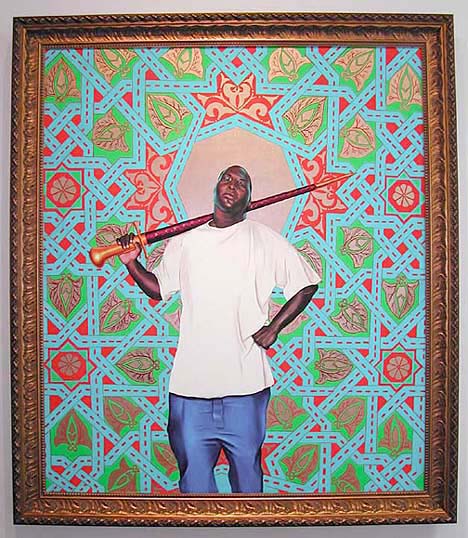 between that and the annie liebovitz exhibit im feeling REALLY inspired right now... google them two artists man. it will change your life