the greatest sequence of replies to EVER happen on my blog. thank you nigger king, that you johnny and thank you curt...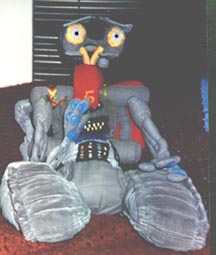 I AM FUCKING DYING OVER HERE!!!
seriously yall... wtf? is goin on? im gonna get sued!!! regardless i changed the entry to give the site a photo credit (isnt that what the watermark on the photo is there for tho?) but the fact that when i read his name this song IMMEDIATELY came to mind makes it even better.
click em all, they all lead to hilarity
(thanks sandy)
and this is just awesome:
i officially (don)dub friday August 3rd DAY OF THE JOHN'S! go give one a hug or take a piss in one, or do both depending on your orientation an/or fetish.